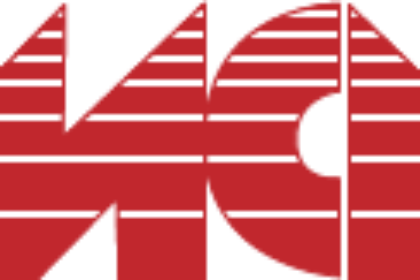 The Montana Coaches Association is proud to announce the induction of six new Hall of Fame
Members in 2018. Congratulations to these 6 long-serving, outstanding coaches!
| | | |
| --- | --- | --- |
| Craig | Finberg | Posthumously – Dillon |
| Larry | Lucero | Retired – Great Falls |
| Pat | Lynch | Manhattan |
| Bob | Owen | Polson |
| Linda | Paull | Helena |
| Daniel | Weber | Retired – Missoula Loyola |
Craig Finberg (posthumous)
The name Craig Finberg is legendary in the Montana Hoop World.  A Columbia Falls native, 'Finny' went on to become one of the best shooting guards in MSU history.  Craig's success didn't stop there.  After a couple of short stints in the professional ranks, Finny returned to his home state.
Craig was the head boys' basketball coach at Beaverhead County High for 19 years and the head girls' hoops coach for one season.  He also served as the Beavers' football assistant for 17 years.  During his 19 years as head mentor, his teams made an incredible 12 state appearances, bring home two state championships and 6 state trophies.
He was a two-time MCA COY, a 6-time nominee and he spoke at the MCA Clinic.  In addition to his high school coaching, Coach Finberg also spent time on the UM Western Bulldog bench, assisting Casey Keltz and later Steve Keller.  Finny lost his battle with cancer in 2009.
Larry Lucero
Larry Lucero is a veteran of 41 years on the hardwood sidelines, with all but 2 of those years in the Great Falls.  Lucero's teams won 3 state Championships; 2 by the Bison boys and one by the Rustler girls.  His Bison boys also brought home one second-place trophy and two fourth place finishes.  In addition, he assisted 3 other Bison teams in bringing home state trophies.  He led the Choteau Bulldog BBB to a Class B 5th place finish.
Larry is a 3-time MCA COY and a 7-time nominee. He was nominated for Regional COY in 1998.  He has spoken for the MCA Clinic and the Idaho Coaches Association Clinic.  Coach Lucero organized the first boys' basketball camp in Great Falls, in 1968.
Pat Lynch
Pat has been an MCA member for 37 of his 43 years as coach and AD.  His career includes 5 years at Beaverhead County, 1 year at Browning and 37 years at Manhattan High School.  His remarkable career as coach in basketball, track and field and head golf includes, 10 district championships, 11 divisional championships and 7 state trophies.
Coach Lynch was MCA COY in golf and was nominated 6 times for that honor.  His success as an AD is no less impressive.  Pat was named Class B "AD of the Year" in 2012 and All Class "AD of the Year" in 2015.  He was also a NHSACA AD of the Year finalist in 2013 and 2016.  In 2017, he was a nominee for NHSACA Golf COY.  Lynch has served on the MHSA Board of Directors, including one year as president and was the 2017 recipient of the MHSA Service Citation Award.  Pat has been a presenter at the MCA Clinic, the Section 8 National Federation and at the NHSACA Convention.
Bob Owen
In Montana sports, the name Owen is as closely linked to wrestling as Petrino is to football.  Bob Owen began his remarkable career 44 years ago at Billings Central.  After a 1-year stint, he stepped into the head wrestling position at Polson (1975) and 43 years later he's still there.  With over 400 career wins on the mat, Coach Owen leads the state in wrestling wins.  Under Owen's watch, the Pirates have garnered 17 divisional trophies including 8 championships and 8 State trophies two of which were state titles.
Bob is a 2-time MCA Coach of the Year and was a NHSACA Wrestling Finalist in 2011.  For 7 years, Owen coached the Montana HS USAW National Team.  He has served on the MHSA Sports Committee since 1990 and is the current chairman.
Linda Paull
Linda Paull has been involved in the Helena sports arena for 38 years, coaching gymnastics, track & field and cross country.  Her gymnastics teams garnered 5 divisional and 5 state trophies including one state championship, 2 seconds and 3 thirds.  As head track coach, her Helena Lady Bengals won a state title.  As an assistant coach, she has worked with teams bringing home 4 state and 10 divisional trophies.
Coach Paull was an MCA COY and a 4-time nominee.  She was nominated for Regional COY in Gymnastics.  She is a 34-year member of the MCA and has served as AA Director and is currently the MCA President Elect.
Daniel Weber
Loyola Sacred Heart High has been fortunate to have Daniel Weber on their roster for 38 years, 27 of them as head mentor in various sports.  In softball, Dan led the "Heart Breakers" to an amazing, 15 state tourney appearances in 16 years, garnering four 2nd place and two 3rd place trophies plus a state championship.  He also led the Rams to two state championships and one 3rd place finish on the gridiron in 7 years.  Weber also assisted their very successful football program for 30 years.  Coach Weber was a 4-time MCA COY nominee, a 2-time MCA COY recipient, a 3-time Class B All Star Coach and coached the Shrine Football Game.