Liability Insurance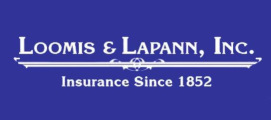 For more information on your member General Liability Insurance coverage and optional Camp Insurance coverage, please visit Loomis & LaPann, Inc.'s website at www.loomislapann.com.
General Liability Master Policy
$1,000,000 per actively coaching member
Coverage for your Coaches Association's events
Coverage for Athletic Trainers working for your coaches association sponsored / sanctioned activities
Coverage for your members in the classroom
Coverage for Sexual Misconduct – civil suit accusations (Sub limit $25,000)
Coverage from claims made for accidental negligent acts resulting in bodily injury, libel or slander, or property damage to others
If Optional Camp Coverage is purchased
Certificate of Insurance showing proof of liability coverage issued at no charge
Certificate of Insurance Naming an Additional Insured $50.00
Participant / Accident Coverage for campers available at a discounted rate
Tired of searching for insurance coverage for your camp?
Click to access the Loomis & LaPann, Inc. Camp Insurance Program!
This program is offered as a member benefit of your coaches association.