Multi-Sport Coaches Clinic
2023 MCA Coaches Clinic Info:
July 26 – 28, 2023 at C M Russell HS – Great Falls, MT
The MCA Coaches Clinic is one of the last "all-sport clinics" in the country, providing professional development for coaches in 10 MHSA sanctioned sports.  Staged at CMR High, over 60 outstanding presenters, including state and national champions, will be on deck.  It is a tremendous opportunity for athletic personnel to come together and hear from some great presenters, while gearing up for the coming school year.  Motivation, Sport-Specific Coaching, AD, Sports Medicine and Strength and Conditioning sessions round out a full 2 ½ days of education, encouragement and camaraderie.  Registration for 2023 opens on May 1st.  
2023 headline speakers:
Danny Desin, Montana's own Mental Performance Consultant will bring 2 general sessions along with Mark Albert, former Hamilton XC & BB coach, will present a general session on "Invest in Yourself; Impact your Athletes". Josh Huestis, former CMR/Stanford/NBA standout leads the basketball line-up and Pat Tyson, nationally known and respected coach from Gonzaga will headline XC. Tim Jensen, 15-year Pepperdine VB coach, Jason Nickal, former national WR COY, Michele Krause, 15-year Cardio Tennis Global Education Director and Brent Vigen, record setting MSU head football coach, are among the many outstanding presenters from MT, ND and beyond.  See
Clinic Brochure for the full line-up of outstanding presenters.
An exceptional lineup of exhibitors will be on hand as well.  To learn more about our exhibitors, or if you are interested in becoming an exhibitor- click here
Clinic attendees come from all across Montana, as well as neighboring states, and we always welcome our Canadian friends.
We are grateful for our MCA Clinic Sponsors: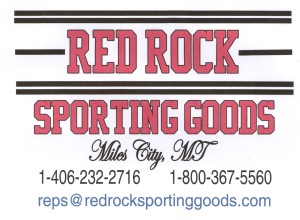 Other Links of Interest: