Multi-Sport Coaches Clinic
2023 MCA Coaches Clinic Info:
July 26 – 28, 2023 at C M Russell HS – Great Falls, MT
The MCA Coaches Clinic is one of the last "all-sport clinics" in the country, providing professional development for coaches in 10 MHSA sanctioned sports.  Staged at CMR High, over 60 outstanding presenters, including state, national and world champions, will be on deck.  It is a tremendous opportunity for athletic personnel to come together and hear from some great presenters, while gearing up for the coming school year.  Motivation, Sport-Specific Coaching, AD, Sports Medicine and Strength and Conditioning sessions round out a full 2 ½ days of education, encouragement and camaraderie.  Registration for 2023 opens on May 1st.  
2022 headline speakers:
Jeremy Reed, nationally acclaimed presenter from "3D Coaching" will head up 2 general sessions, and also speak to AD's and Football. Willie Banks, Olympic world medalist and world record-holder will bring T&F instruction on the horizontal jumps, with Dennis Newell of NDSU leading the Cross Country and Distance sessions.  Joe Jones, Boston University will bring basketball insights from the East Coast.  Jerrett Degen, IA State 5X NCAA qualifier and Montana native, headlines the Westling while Anne Campbell, highly regarded Athletic Director from MN, leads the AD sessions.   Check out the 2022 Clinic Brochure for the full line-up of outstanding presenters.
The 2023 Clinic Brochure will be published in May. You may view the 2022 Brochure below!
An exceptional lineup of exhibitors will be on hand as well.  To learn more about our exhibitors, or if you are interested in becoming an exhibitor- click here
Clinic attendees come from all across Montana, as well as neighboring states, and we always welcome our Canadian friends.
We are grateful for our MCA Clinic Sponsors: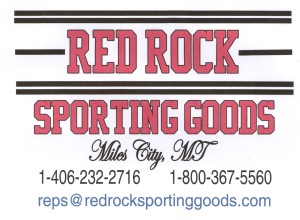 ---
Other Links of Interest: