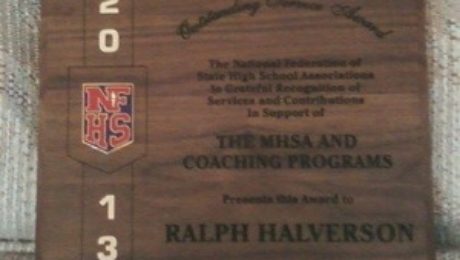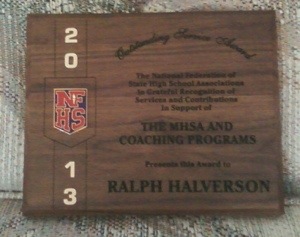 In March 2013, Ralph Halverson, MCA's Executive Director, was awarded the Outstanding Service Award from The National Federation of State High School Associations "in Grateful Recognition of Service and Contributions in Support of the MHSA and Coaching Programs."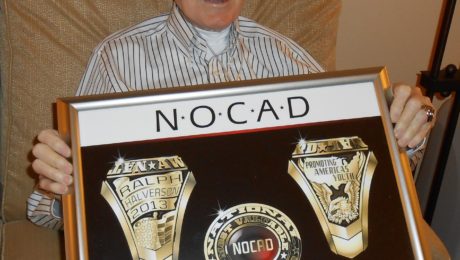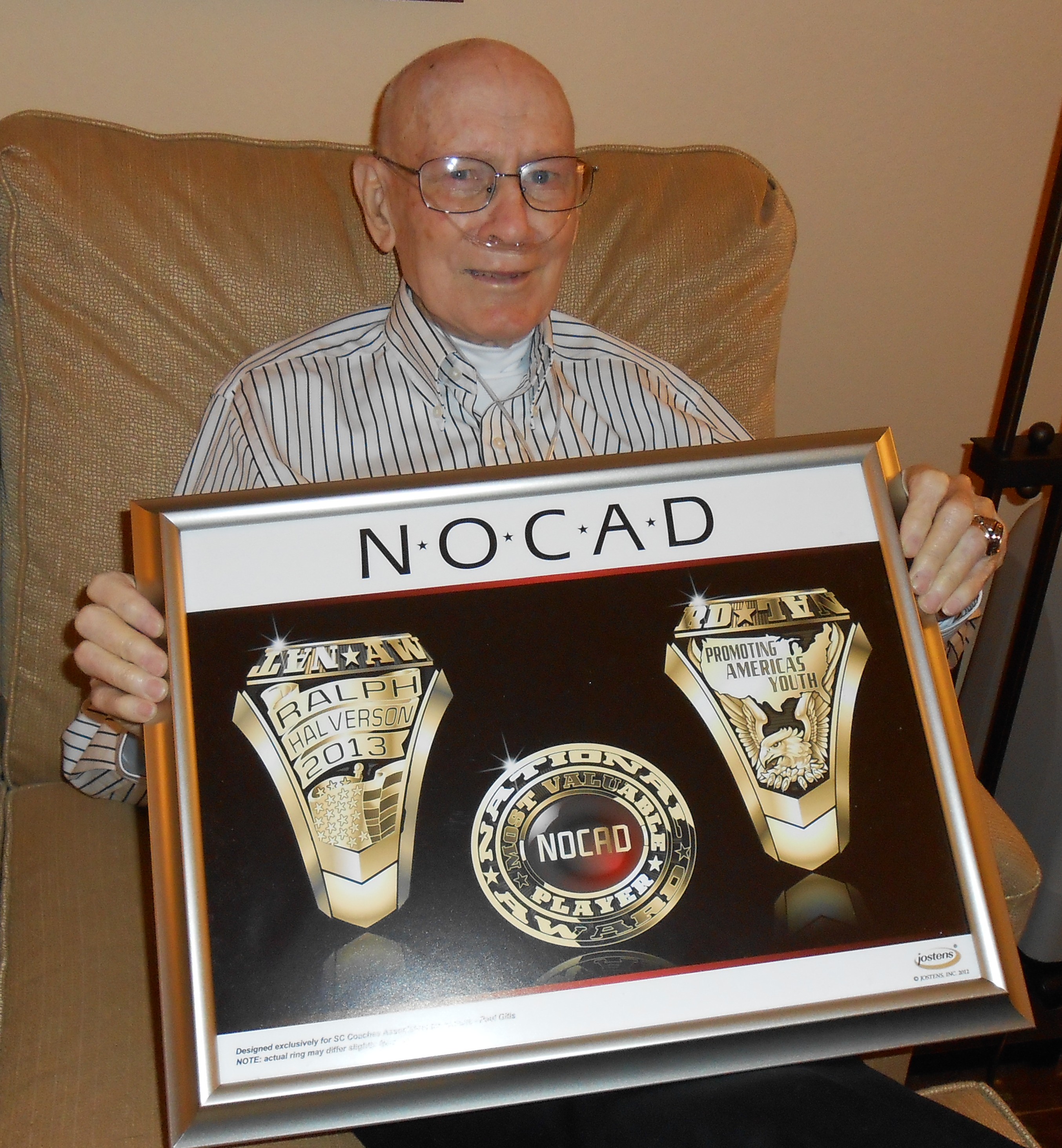 Ralph Halverson, Executive Director of the MCA, received a lifetime achievement award for "Promoting America's Youth" from the National Organization of Coaches Association Directors. Ralph accepted the award at the annual NOCAD meeting in Orlando, FL, on January 18, 2013.
The MCA has a new website!
Subscribe to this website (click "follow" on the right hand side of the page) to get emails whenever a new post is added. In the not-too-distant future, you'll be able to read newsletters, catch up on upcoming and latest MCA clinic news and announcements, become a new member, and vote for Coach of the Year on this site.
Explore our site… and pass it on!