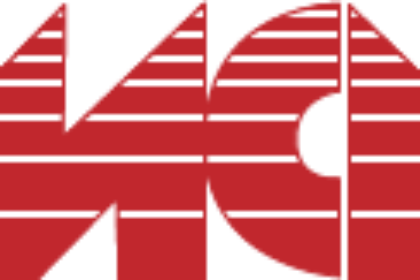 The Montana Coaches Association is proud to announce that 11 Montana coaches will be inducted into the MCA Hall of Fame. The induction ceremony will be a part of the 11:30  MCA Awards Ceremony (in conjunction with the MCA Coaches Clinic), on Thursday, August 3, 2017, in the GFHS Auditorium. Family and friends are invited. All attendees are invited to  a complimentary luncheon in the cafeteria immediately following the ceremony.
This is largest class of inductees since the initial years of 1982 and 1983. Many applicants and inductees are the result of dedicated baby-boomers rounding out long and successful careers.  Congratulations to these 11 long-serving, outstanding coaches!
---
Scott Filius
The name, Scott Filius, is synonymous with wrestling excellence in Montana.  A 25-year veteran of the coaching profession, Scott has spent 22 years in the Big Sky Country. He has 12 state championships, tying him in 2nd place for the most state championships in MT history.  His last 5-in-a-row championships put Coach Filius and his Havre program in a position seldom attained. Scott is a 12-time MCA Coach of the Year and an incredible 18-time MCA COY nominee.  He is also a member of the MSU Northern Hall of Fame.
Rick Goodman
A 32-year coach and MCA member, Rick Goodman is no stranger in gyms around the state.  In his career coaching boys' and girls' basketball in a half-dozen schools (Moore, Fergus, Westby, Belt, GFHS and Centerville), Rick has accumulated over 500 wins. His teams hold one state championship, two second-place finishes and 4 divisional championships.  He is an MCA Coach of the Year and a 3-time MCA COY nominee as well as a 9-time district COY. Rick was inducted into the Montana High School HOF and the UGF HOF.
Steve Handley
Steve served in the coaching ranks for 32 years, 27 of those years as the girls' tennis head mentor at Billings West.  While at West, he led the Lady Golden Bears to 10 state championships, 5 second-place finishes and 4 thirds, along with 18 divisional titles.  He is an 8-time nominee for MCA "Coach of the Year" and was a NHSACA Region 7 COY and a NFICA National COY.  Coach Handley has served on various national and state tennis committees and he continues to volunteer in organizing competitions for the Billings SD#.
Robert Hislop
Coach Hislop has coached for 36 years and has been an MCA member for 35.  He has experienced success at every level and in a variety of sports, including basketball and track, but his greatest achievements have been in his 26-year tenure as the Polson Tennis Coach.  His tennis teams have 8 top-4 finishes including 3 state championships and 2 runner-up spots, along with and amazing 18 divisional titles.  He is an 8-time MCA COY nominee and a 3-time winner.  Bob was also a finalist for NHSACA Tennis COY and spoke at that national convention.  Coach Hislop is also state Class A Tennis Tournament director.
Lynn McMillan
Thirty of Coach Lynn McMillan's 32 years of coaching were spent in Montana, from Fairview to Deer Lodge with stops at Lavina, Edgar, Clyde Park, Plenty Coups and Winnett.  His longest tenure was at Fergus, where he devoted 18 years.   Over the years, McMillan's teams have notched 5 divisional championships, one 3rd place state trophy, 3 runner-up titles and 2 state championships.  Lynn is a 3-time MCA "Coach of the Year" and 7-time nominee, and has coached numerous all-star games.
Dan Nile
Dan has spent 27 of his 31 years of coaching in the Big Sky Country with stops at Forsyth, Arlee and most recently Missoula Big Sky.  While he has coached both football and basketball along the way, his 23 years as track coach at Big Sky stand out. His Big Sky T&F teams have garnered 4 divisional titles, 7 state trophies and 3 state championships. Earlier at Arlee, his teams collected 3 divisional titles and 3 state trophies.  He also holds two divisional football championships.  Coach Nile has coached in 3 all-star football games, has been nominated for MCA COY 13 times and won the honor 3 times.  Dan was also the Gill US Western Region COY in 2013.
Dick Norden
A 42-year veteran of the coaching wars, with 35 as head mentor, Coach Norden has spent a big part of his life on the hardwood.  After short stints in Beach, ND, Westby and Poplar, he settled in Boulder where he has spent 34 years – 19 heading up Panther programs. After retirement, Dick spent 2 years assisting women's basketball at Carroll.  Now he is back at JHS where he  continues to assist the Jefferson boys' basketball program.  With a state championship at both Westby and Jefferson, his teams hold 10 conference championships, along with 8 district trophies and 3 divisional titles.  Norden is a 39-year MCA member and has served on various MHSA committees.  He is a 2-time MCA "Coach of the Year" and was nominated 4 times for the same honor.  Dick was also honored as Class B "AD of the Year".
Mike Sauvageau
Coach Sauvageau has been coaching basketball for 32 years, while also serving as AD for 29 of those years.  Only two schools have benefited from Mike's coaching abilities; Harrison for 11 seasons and Three Forks the past 21 years. With over 600 hardcourt victories (437-boys & 252 girls), Mike's teams have won the conference 17 times, along with 11 district championships and 6 divisional titles.  While claiming one state title and placing 3rd twice, he has led the Three Forks Wolves to 10 state tournaments.  A 5-time MCA "Coach of the Year" nominee and one-time winner, Sauvageau was also a Class B "AD of the Year" and recently named All-Class "AD of the Year".  Mike has served as head coach in the Billings Senior Classic for the past 24 years.
Theodore (Tad) Schye
Coach Schye has been in the coaching ranks for 26 years, all at Malta High School.  While serving as an assistant football coach, he helped the Mustangs to 6 State Championship appearances, winning 3 of them; however, it is in the Track and Field arena that his record shines. His teams have won 16 district titles, 12 divisional crowns and 10 state trophies, including 4 state titles.  He has served on a variety of MHSA committees and has been involved in directing numerous meets and tournaments.  As a 27-year MCA member, he is a 5-time MCA "Coach of the Year" and 15-time nominee.  Tad has also been a NHSACA National COY finalist on 4 occasions.
Larry Smith
The sport of Softball and Polson High School have been fortunate to have Coach Smith involved for 31 years, 29 serving as head mentor.  He has guided his Polson Pirates to 11 conference titles and an incredible 11 state trophies, 7 of them being state crowns.  A 9-time MCA COY nominee and a 5-time winner, he was also named Regional COY 4 times and has been a NHSACA national finalist 3 times.  Coach Smith is a 30 year MCA member.
Iona Stookey
30 years ago, Iona began coaching volleyball and now, with an unbelievable record of over 700 wins, she is still at it.  Coach Stookey has spent the last 27 years at Huntley Project after a short stint at Shepherd High.  During her outstanding career, her teams have garnered 16 conference titles, 13 district crowns and 13 divisional championships.  17 times her teams have brought home a trophy from the state volleyball championships, 9 of which were title trophies.  She is a 17-time MCA COY nominee and a 9-time winner.  A 3-time NHSACA Volleyball COY finalist, an MHSA Volleyball committee representative, a 3-time NHSACA National Volleyball COY finalist, and a member of the MSU-B Hall of Fame are some of the highlights of her outstanding career.