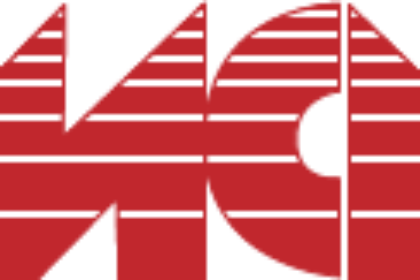 2016 MCA Hall of Fame
The Montana Coaches Association will induct three new Hall of Fame members at 11:30 on Thursday, August 4th at the MCA Clinic Awards Ceremony in the GFHS Auditorium. Family and friends are invited. All attendees will be served a complimentary luncheon in the cafeteria immediately after the ceremony.   Congratulations to these 3 outstanding coaches and fine gentlemen!
Paul Klaboe – Billings West
Coach Klaboe began his coaching career at Havre High where he served as an assistant in both FB and T&F.  He moved to Billings where he assisted FB for 5 years. In 1986 he took the reins at West High where he continued until his retirement in 2015.  During those 29 years, Klaboe guided the Golden Bears to an amazing 210 wins and 19 play-off appearances, making him the 12th winningest FB coach in MT and #3 in the AA ranks.  As a head coach, his teams played in 8 State Championships, winning 3.  He was name MCA COY 3 times and nominated on 5 other occasions.  He coached the East-West Shrine game 4 years and the Mon-Dak game twice.  He has spoken on numerous occasions at the Pig Skin Classic, Grizzly Clinic and the MCA Clinic and has directed a variety of football camps.
Gary Gebert – Fergus
Gary has served in the coaching ranks for 36 years, 32 as head FB mentor.  After 3 years in Oklahoma, he moved to Montana, securing a position at Billings Central, heading up the Wrestling and T&F programs, while assisting in FB.  Coach Gebert then moved to Poplar where he spent 3 years guiding the FB program.  He was 27 years in Lewistown where he guided the Eagle FB team and assisted with WR.  During his tenure at Fergus High School, Gebert guided the Eagles to 12 quarter-final appearances, 5 semi-finals and one state championship.  He was named MCA COY once and was nominated on 3 other occasions.  Gary served as the East-West Shrine head mentor twice and was an assistant coach 4 times.  He has been a presenter at several MCA Clinics and was a 2008 delegate to the NFL Youth Football Summit.  His 37 year MCA membership included 12 years as a board member.  He was also a 23-year member of the MHSA Football Rules Committee.
Bernie Wasser – Malta/Beaverhead
A 29-year veteran of the coaching wars, Bernie began his high school career at Peerless where he served 4 years heading both GBB and T&F.  From there he moved to Malta where he spent 12 years as Head BBB, Head T&F, Head Boys' Golf and JH GBB coach.  In 2001 he made a move to Dillon where he coached 13 years as head mentor in GBB and Boys' and Girls' Golf at Beaverhead County HS.  He then spent one year as an assistant to the GBB program at UM Western before moving to Minot, ND where he is currently the Head GBB Coach.  In Montana, Coach Wasser has amassed over 370 wins on the hard court (171 girls & 201 boys).  His teams have accumulated 9 Conference championships, 5 District and 9 Divisional crowns, along with 6 top-3 finishes at State, three of these being State Championships.  Coach Wasser was named MCA COY 3 times and was a nominee on 4 other occasions.  He was also a nominee for National COY – Section 8 and has coached numerous All-Star teams, including the Western All-Star Game, the Radisson Senior Classic (9 years) and the Treasure State Classic (13 years).  Bernie was a 29-year MCA member.  He directed many track meets, served as District and Divisional Golf Meet Director and was a 17-year basketball MOA working multiple District, Divisional and State Basketball tournaments.