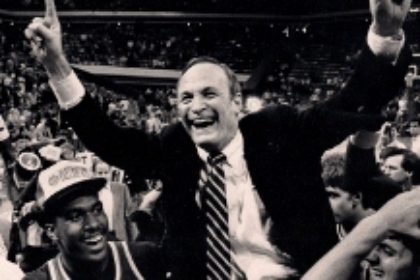 MCA is pleased to announce that Dale Brown will be our keynote MCA Clinic speaker July 29, 2015.
Coach Brown is also featured in an upcoming film with former player Shaquille O'Neal.
Basketball great Shaquille O'Neal returns home to LSU in a new ESPN Film produced by Kevin Shaw: SHAQ AND DALE – debuting on the ESPN family of networks.
Shaq and Dale premieres:
SEC Network: Monday April 13 7 pm MT
ESPN: Thursday April 16 6 pm MT
You can also learn more by visiting 23 Films.